Do you like stories that make the hairs stand up at the back of your neck?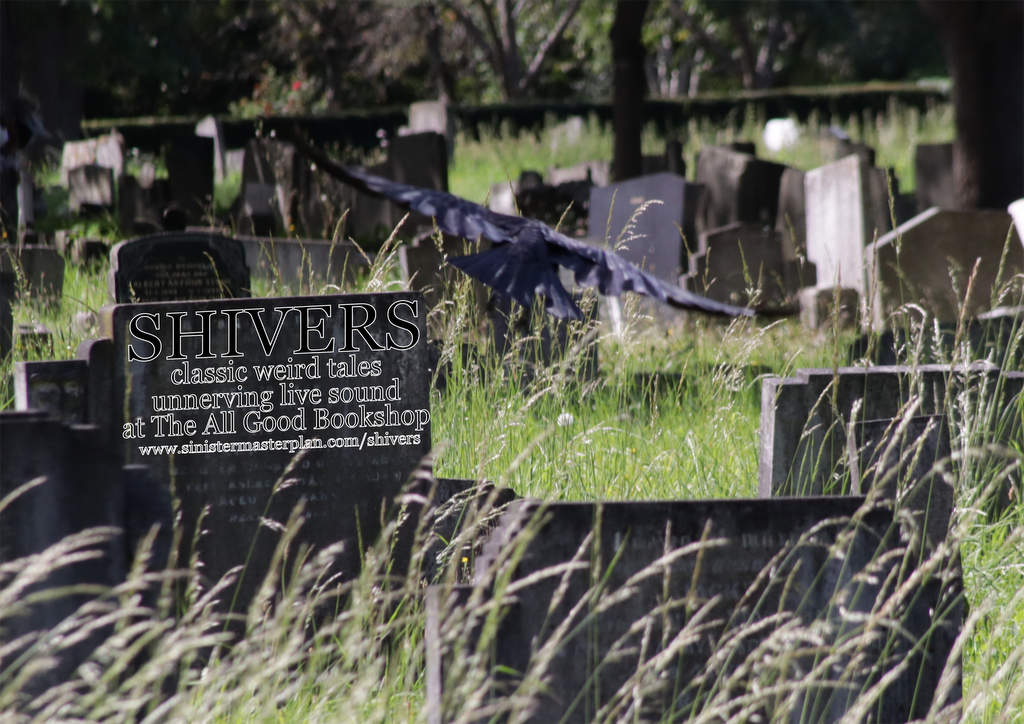 My SHIVERS nights have been giving aficionados that sensation of spiders down the spine for more than five years now. I pick and adapt the finest frightening literature and find great performers to read it. The twist with SHIVERS is that these tales are then paired with live sounds from my uniquely uncanny instrument the theremin and… other sinister sonic contraptions. The result is a kind of cinema for the ears and imagination, with storytelling and sound combining to draw you irresistibly in, to reach cold fingers into your mind, to give you SHIVERS.
A new series is currently underway at The All Good Bookshop. The next show will be on Saturday 16th December, at which T L Wiswell will join me to present one of my absolute favourite weird tales – It's A Good Life by Jerome Bixby. Advance tickets are available now.
Locations for previous SHIVERS events include church towers and cemeteries, a fire-gutted mansion, a crypt, the hold of a galleon and (below) a collection of preserved biological specimens, namely of course the glorious Grant Museum of Zoology.
Recordings are available on Bandcamp, Vimeo and Soundcloud.