Do you like stories that make the hairs stand up at the back of your neck? My SHIVERS nights have been giving aficionados that sensation of spiders down the spine for nearly two years now.
I pick and adapt the finest frightening literature and find great performers to read it. The twist with SHIVERS is that these tales are then paired with live sounds from my uniquely uncanny instrument the theremin and some of the best artists from London's experimental music scene. The result is a kind of cinema for the ears and imagination, with storytelling and sound combining to draw you irresistibly in, to reach cold fingers into your mind, to give you SHIVERS.
For a taste of what I mean, here's a video from SHIVERS: MYSTERIES on 6th Sept 2019. With Katie Jones reading and raxil4 as guest accompanist, this is our performance of the Haitian folktale THE NAME:
You can hear more audio recordings from previous shows here on the SHIVERS Soundcloud.
SHIVERS is especially thrilling in unusual venues that add to the atmosphere of the stories.
So far these have included an old church tower, the chapel of Abney Park Cemetery, the wild woods of Nidderdale in Yorkshire and the hold of the Spanish galleon The Golden Hinde.
The next SHIVERS will be a performance of Marjorie Bowen's neglected classic of debauchery and retribution, THE BISHOP OF HELL, on Monday 21st October at Stage Space in The Pleasance Theatre as part of this year's London Horror Festival. Tickets here.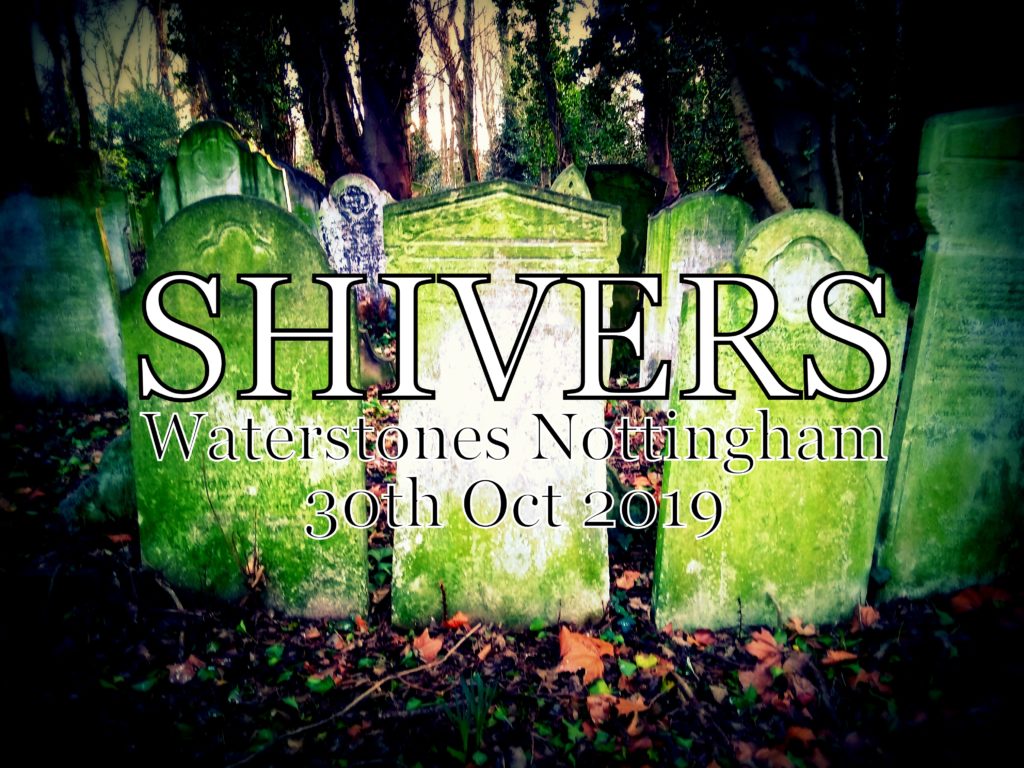 This year's SHIVERS Halloween Special will be at Waterstones Nottingham on Wednesday 30th October. Tickets here.