7th Oct: SHIVERS – TWO FOLK HORRORS at The All Good Bookshop. In the first of what I hope will be a run of new SHIVERS shows Minnie Wilkinson and Laurence Ashcroft will join me to present two tales from the darkest shadows of the woods. Tickets here.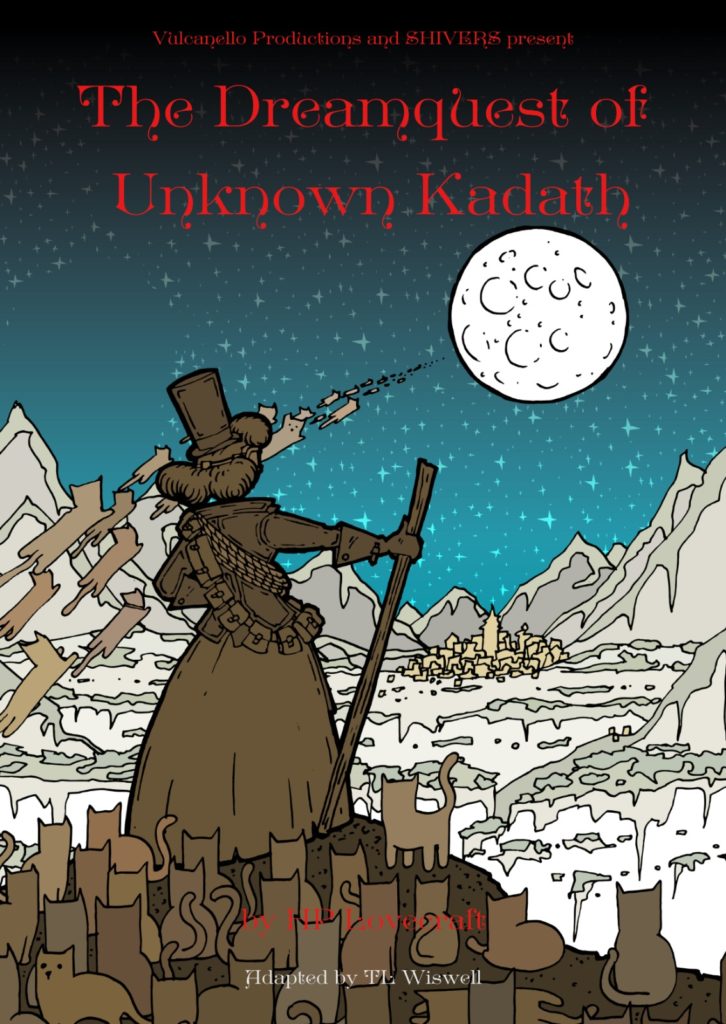 19th, 20th Oct: THE DREAMQUEST OF UNKNOWN KADATH at The Crypt Gallery for Bloomsbury Festival 2023. Following our sold-out performance at February's London Lovecraft Festival I'm thrilled to partner once more with Vulcanello Productions for the return of a tale that's peculiar even by H P's standards, and in a uniquely atmospheric venue to boot. Adapted for shadow puppetry by T L Wiswell, read by the wonderful Jim Osman with live sound accompaniment by yours truly. Tickets here.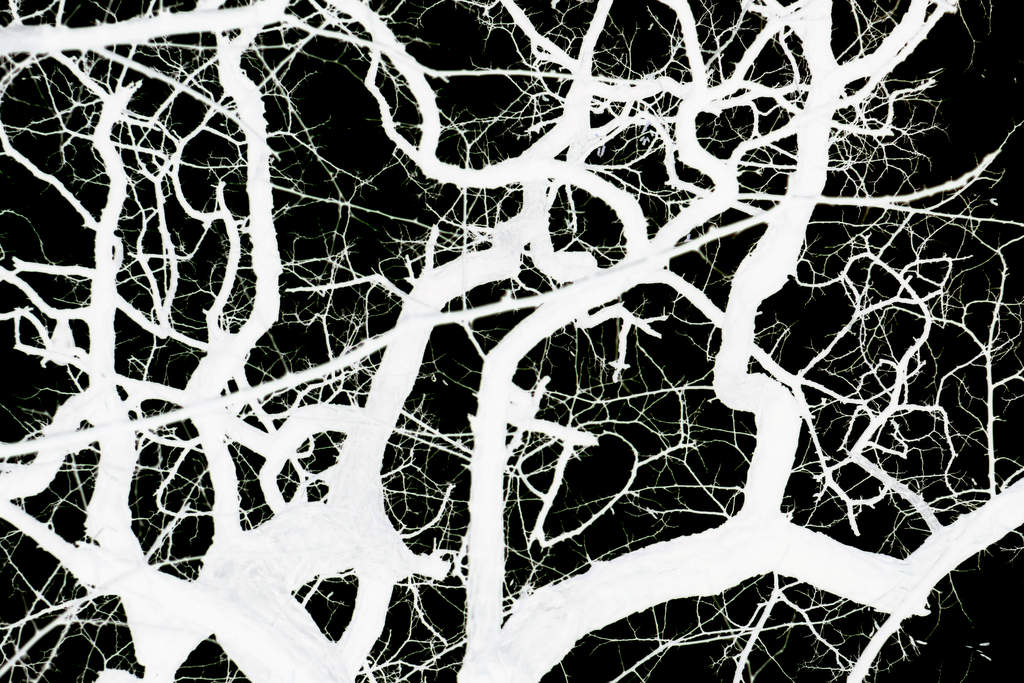 21st Oct: FOREST OF THORNS at Holy Cross Church for Bloomsbury Festival 2023. For our next production as THE STILL I'm delighted to announce that Laura Sampson and I will be teaming up with Stephan Barrett and Diana Redgrave for an all-new show of forest-themed folklore and fairytale intertwined with text-fragments, visual echoes, melodies and sonic landscapes. This will be my debut performing live visuals! Tickets here.
Meanwhile…
This is HYBRID, the installation I made for the final major project of the Foundation Diploma in Art and Design I completed this year at City Lit, seen here at our end of year show which ran from 6th-9th July. I imagined a future life form evolved from the waste our civilisation left behind. It's made of homegrown bamboo, offcut fabrics and reclaimed technology.
The eyes in the headpiece are a looping video of mirrored inkblots on a lightbox, displayed on an obsolete smartphone. You can see the video on Vimeo here.
The petals of the flower are made of bamboo struts I sewed into fabric. In the base is an obsolete laptop showing another looping video, this time of camera feedback, via a Pepper's Ghost illusion I constructed from a secondhand plastic picture frame. You can see a version of that video on Vimeo here.
Also via Vimeo you can see my latest short film starring THE INVISIBLE SALON: created for the Sci-Fi-London 48 Hour Film Challenge 2023, this is THE INTERVENTION. At noon on Saturday 24th June we were given the title, the instruction that the film had to include 'a coloured liquid in a clear bottle – a character pours a different coloured liquid in and shakes the bottle, mixing them' and a line of dialogue: "You told me you had done this before." This film, uploaded in the small hours just into Monday 26th June, is the result.
IT'S IN THE TREES is a series of screenprints I made. They're on display now in the back room of community-owned booksellers The All Good Bookshop which any and all sales proceeds will go to supporting (suggested prices £5 to £30).
For the very latest on what I'm up to watch this space or sign up to THE SINISTER LIST via the Contact Page.