My next shows are: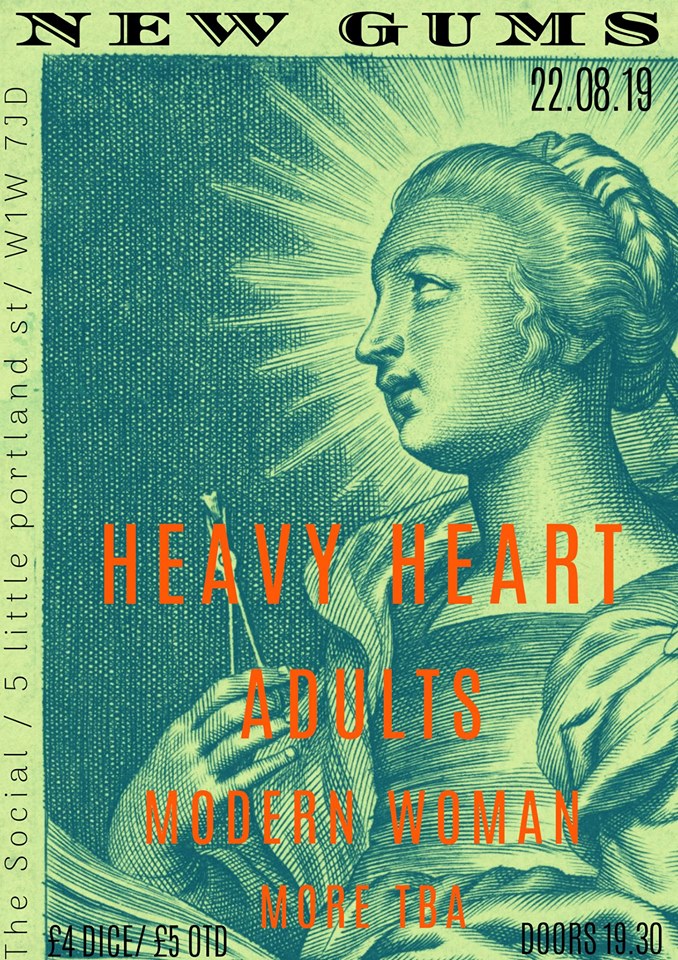 22nd August: New Gums at The Social. I'll be accompanying a reading by Lucy Brady. Tickets here.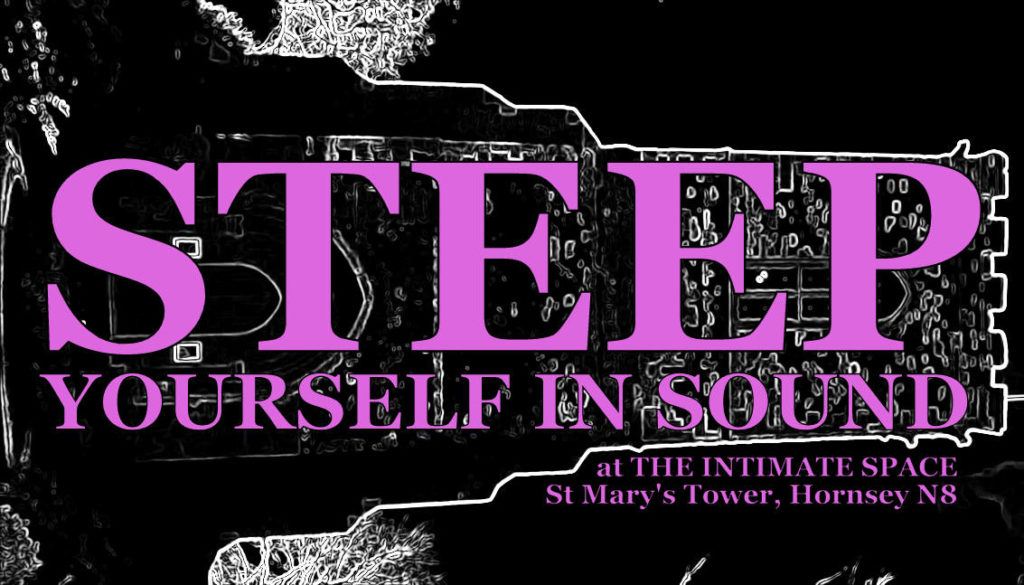 31st August: STEEP 15 at The Intimate Space. An ensemble performance of the graphic scores of Matt Atkins. Tickets here.
6th Sept: SHIVERS: MYSTERIES at The Intimate Space. Tickets here.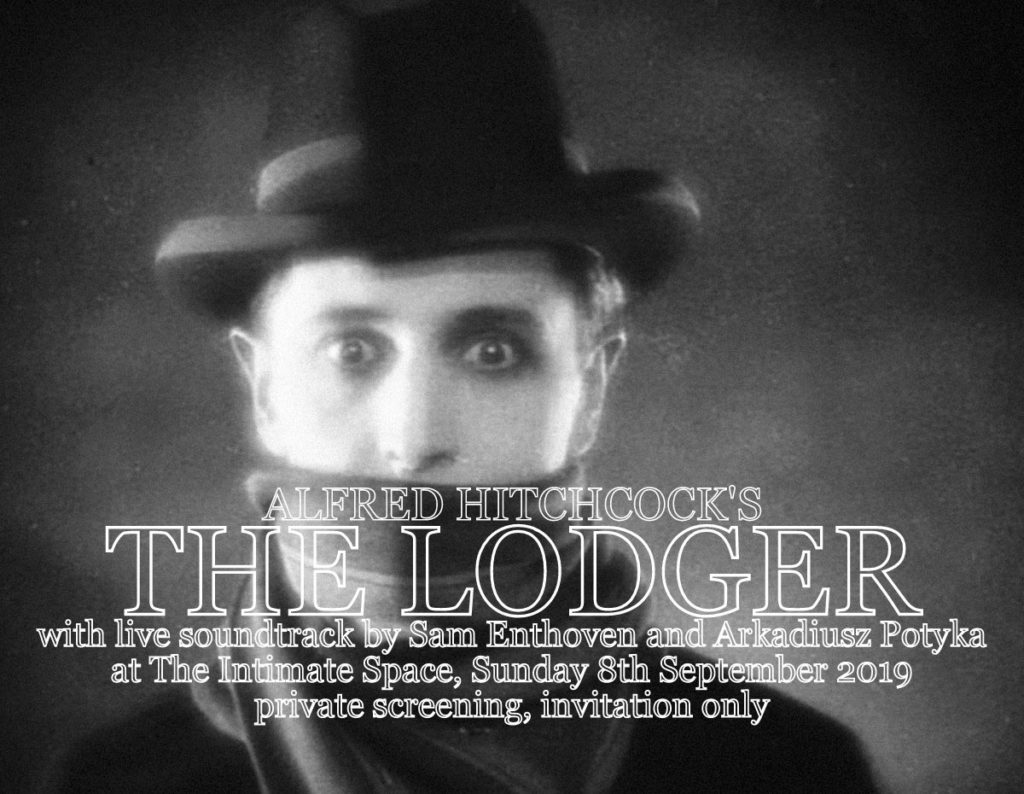 8th Sept: NOISY SILENT FILM CLUB presents a free private screening with live soundtrack of Alfred Hitchcock's THE LODGER at The Intimate Space. For an invitation join my mailing list via the Contact Page.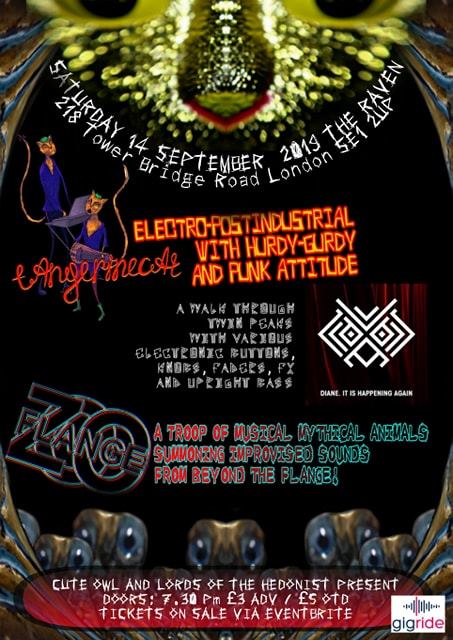 14th Sept: I can neither confirm nor deny that I'll be making a guest appearance with the mighty Flange Zoo on this excellent bill at The Raven – and taking the form of a certain author's feathery nemesis too. ;D Tickets here.