GIGS! Yes: cautiously, in venues in complete compliance with current government safety guidelines, I have a few actual live performances coming up…
26th September: live soundtrack screening of MAN WITH A MOVIE CAMERA at The All Good Bookshop. Noisy Silent Film Club is back! Arkadiusz Potyka and I are teaming up again, this time for a free, private, invitation-only performance of our soundtrack to Dziga Vertov's 1929 masterpiece. Contact me for an invitation but be advised that to maintain social distancing audience numbers have to be strictly limited.
14th October: solo set at SKRONKTRONIC 28, New River Studios. I'll be joining a MIGHTY lineup bringing back this wonderful night. More info via Facebook here.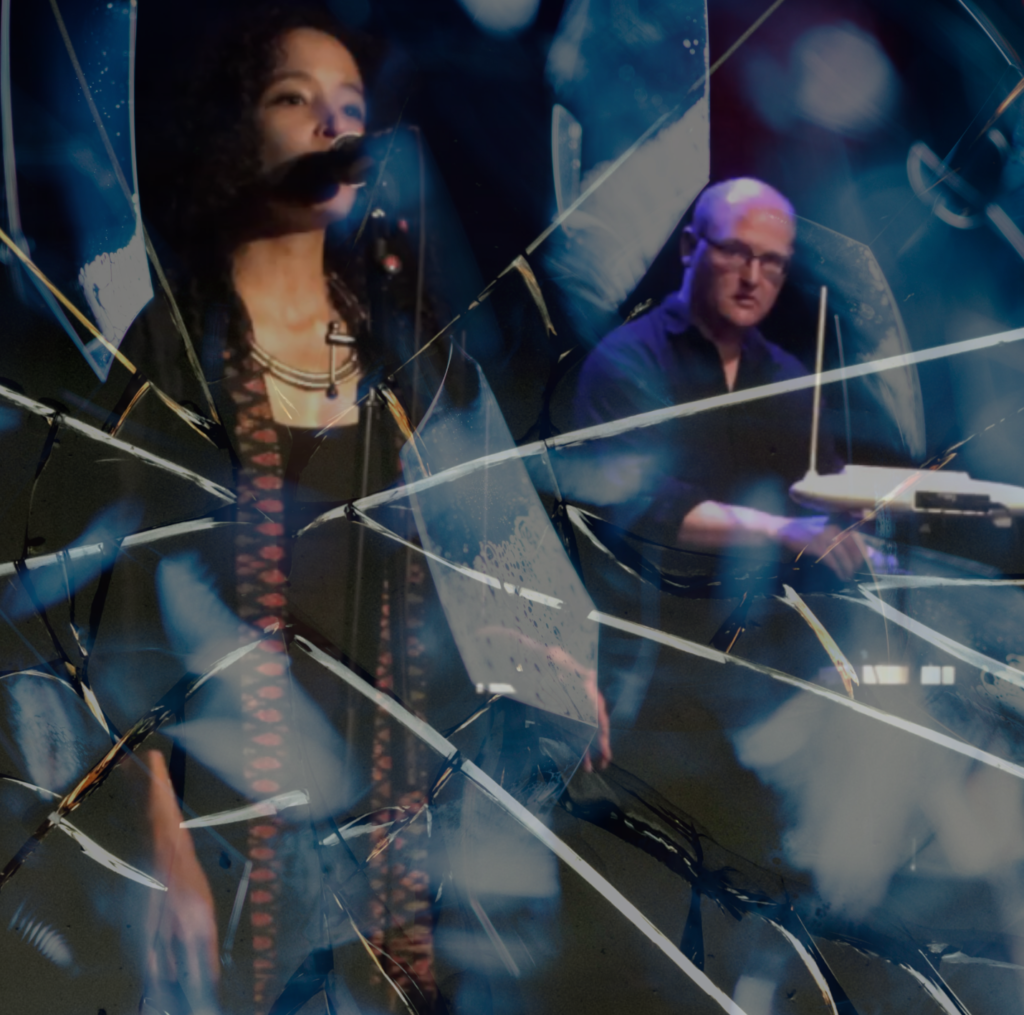 21st October: THE NEW MIRROR for Bloomsbury Festival 2020, Holy Cross Church. A full live performance of the spoken word and live sound show that Laura Sampson and I developed during lockdown based on THE SNOW QUEEN by Hans Christian Anderson. More info and fully-refundable tickets available via the Bloomsbury Festival website here.
Meanwhile…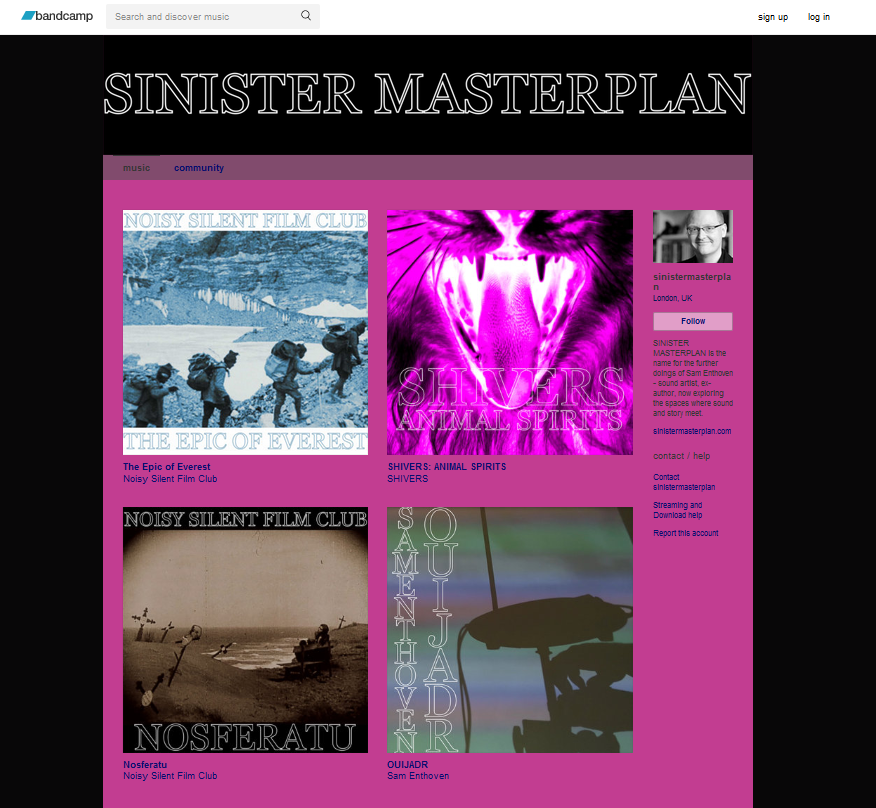 SINISTER MASTERPLAN is now on Bandcamp. There you can stream (or, hint, buy-?) current releases including Noisy Silent Film Club's soundtracks to THE EPIC OF EVEREST and NOSFERATU, my solo EP OUIJADR and SHIVERS: ANIMAL SPIRITS (btw: proceeds of this last one go to support the venue in which the show was recorded – the wonderful IKLECTIK.)

I am thrilled to present the third online-only SHIVERS – Polis Loizou's deliciously flesh-creeping rendition of THE THING IN THE CELLAR by David H. Keller.
THE SPACE BUCCANEERS, written and directed by Simon Josiffe, is a new series of radio plays for which I'm providing the sound. It's a comedy set on a spaceship. The actors record their lines at home in isolation. I stitch their performances together and create soundscapes for their adventures. The whole project is enormous fun. Listen via Simon's Soundcloud here.

PLAGUE TRANSMISSIONS is an ongoing series of short experimental films I've been developing under lockdown. You can watch those (and video of recent SHIVERS shows too) via my Vimeo page here.