My next shows are:
7th Dec: STEEP 18 at The Intimate Space. The end of year finale! Jude Cowan Montague and I will perform twelve short pieces commissioned or chosen especially for this STEEP from twelve contemporary composers, each with different approaches to what 'composing' is or looks like. Tickets here.
8th Dec: Babble & Squeak #4 at The Horse Hospital. Chris Hill's events are always a treat and this afternoon show will be no exception. I'm honoured to be appearing on another storming bill of sound artists all eager to be arranged into ensembles according to Chris' own infallible secret recipe. This time too there's the added chance to support one of London's most beloved but currently beleaguered venues. Come! Details here.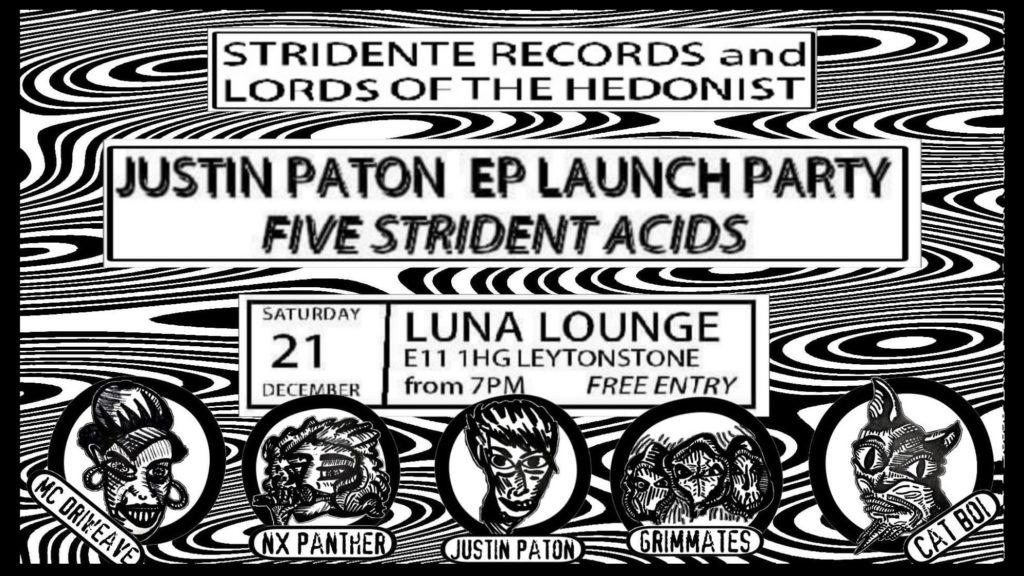 21st Dec: Grimmates for Justin Paton's Five Strident Acids Launch Party at Luna Lounge. The 'trio of masked weirdos' materialize one final time in 2019 on a stellar bill supporting the launch of the always-excellent Justin Paton. Free. Details on Facebook here.
12th Jan: Transpiring Band Perform Shop at The Loft, with Jenni Roditi, Alain Man and Alistair Smith. Jenni and the band return for another thrilling and inspiring afternoon of sonic exploration. Come and improvise with us or just soak up the sounds. Details on Facebook here.