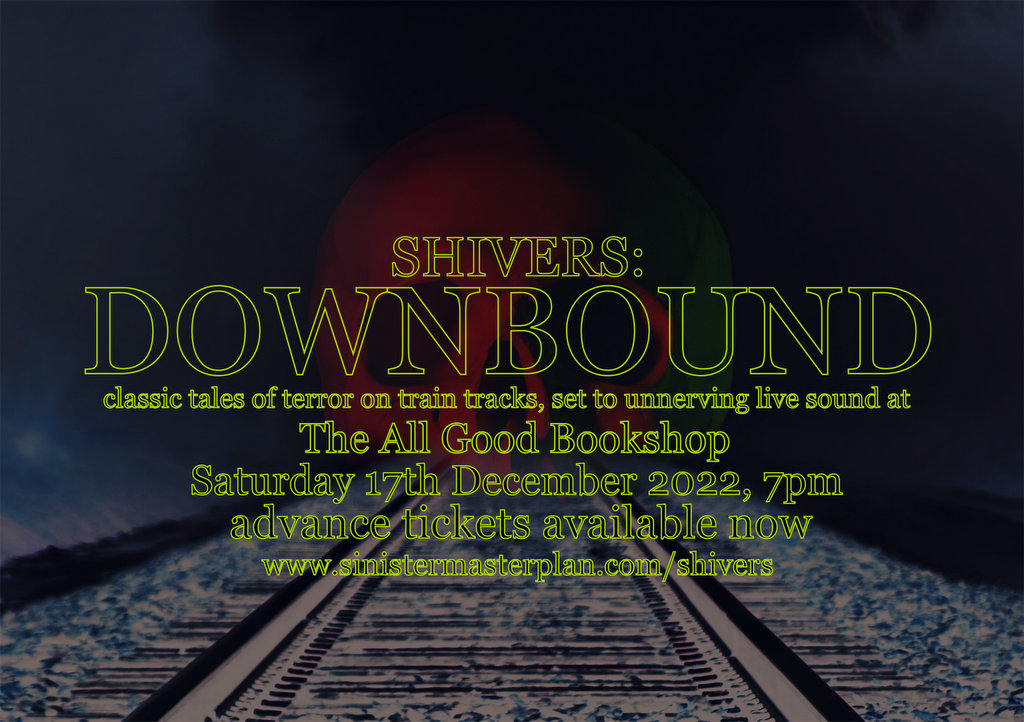 17th December: SHIVERS – DOWNBOUND at The All Good Bookshop. The next SHIVERS show will be on the theme of train travel. Get your tickets here!
25th February, 4th March, 5th March: HIDE at VAULT Festival 2023. Featuring live art/animation by Andrea Aste (and accompanying live sounds by yours truly ;D) HIDE uses the classic folktale THE LIND WORM as a way for Laura Sampson to explore her heritage and identity. Get your tickets here!
14th March, 15th March: THE END AND OTHER BEGINNINGS at VAULT Festival 2023. Minnie Wilkinson's wonderful show about finding light in the midst of darkness, also featuring live sound accompaniment by me, will also be part of VAULT 2023! Get your tickets here!
Meanwhile…
Here's my latest short film, a kind of documentary concerning The Invisible Salon: this is THE BAT RITUAL.
IT'S IN THE TREES is a series of screenprints I made. They're on display now in the back room of community-owned booksellers The All Good Bookshop which any and all sales proceeds will go to supporting (suggested prices £5 to £30).
For the very latest on what I'm up to watch this space or sign up to THE SINISTER LIST via the Contact Page.