I'm absurdly delighted to return to LIVE SHOWS! Plans are tentatively but most definitely AFOOT. Watch this space or sign up to THE SINISTER LIST via the Contact Page.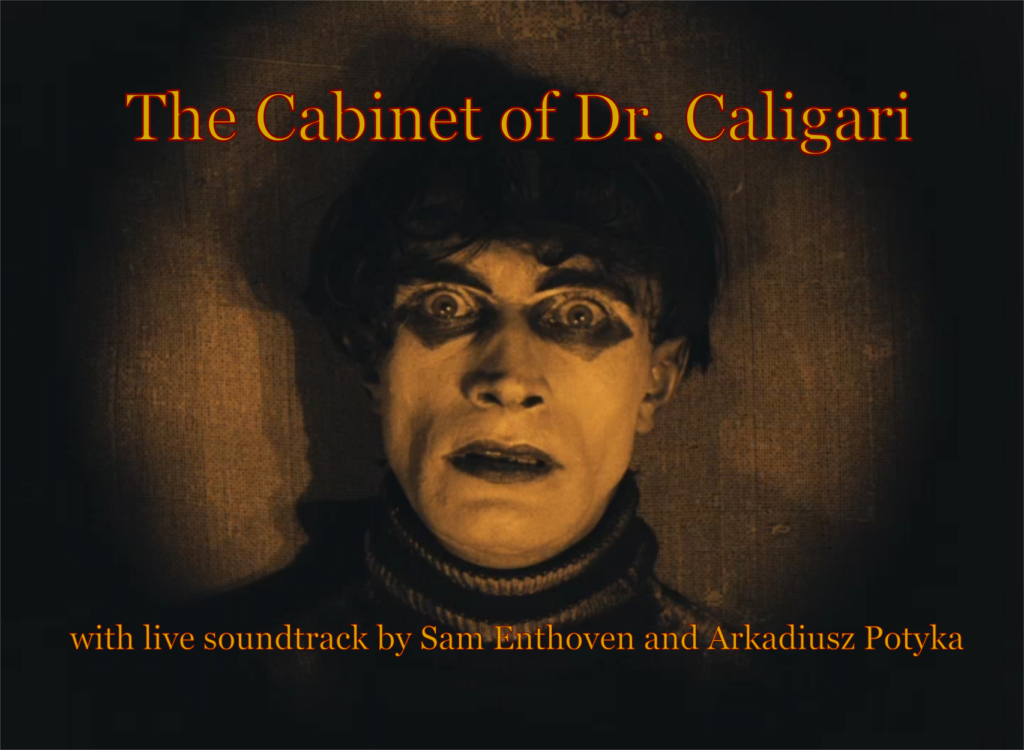 Sunday 10th October: live soundtrack screening of THE CABINET OF DR. CALIGARI at The ArtHouse Cinema. Ark and I are delighted to announce the official return of NOISY SILENT FILM CLUB to our favourite independent cinema for a 5pm performance of this eerie Expressionist extravaganza. Wake from your endless nightmare and join us! Tickets here.
Saturday 23rd October: THE 27TH INVISIBLES UNCONVENTION at Hundred Years Gallery. "Welcome to the 27th Annual Invisibles Unconvention, an event that has genuinely been happening every year for 27 years and certainly wasn't manifested earlier this year by a shadowy occult order. Within the hundred years of this gallery you will be encouraged to talk and experience, exploring the art and performances, the reading of the cards and the telling of fortunes. There will be music, short films, conspiracies, the launch of a zine, and as every year there will be Donnie. Featuring Blank Badge, Lord Fanny Craddock, the Invisible Salon and its many cells, some of which you may already be a member of and some of which you may join." 4pm onwards, free.
Saturday 30th October: SHIVERS – THE DERELICT at The Grant Museum of Zoology. I'm thrilled to announce the long-awaited return of SHIVERS – and to one of the most wonderfully atmospheric venues in which to experience it! For this unique Halloween performance Jim Osman will be reading William Hope Hodgson's maritime mycelial monster tale with live animation / illustration from Andrea Aste and, of course, live sound from yours truly. Get your tickets here.
Meanwhile…
I've spent a lot of this lockdown year experimenting in combining sound with visuals I've filmed and/or edited myself. Here's the latest result, a short lockdown story called THE LAPSE.
Here's something longer, a kind of documentary made with and about The Invisible Salon: this is THE PLAGUE RITUAL.
SINISTER MASTERPLAN is now on Bandcamp too.
There you can stream (or, hint, buy-?) current releases including three of Noisy Silent Film Club's soundtracks, two SHIVERS shows, my solo EP OUIJADR and now THIS:
CEILING is an EP featuring two live improvisations with my esteemed NOISY SILENT FILM CLUB colleague Arkadiusz Potyka, each recorded in one take on 10th July 2021. Such a pleasure to be playing together again! I hope you enjoy it as much as we did. 😀