I'm happy playing in a wide variety of contexts. I'm always up for exciting new opportunities whether solo, with bands and other ensembles or even (once, so far!) with a classical orchestra.
On Sunday 19th February 2023 I played a live improvised soundtrack for T L Wiswell's wonderful shadow puppetry adapation of H P Lovecraft's The Dreamquest of Unknown Kadath, which premiered at The Drayton Arms Theatre at the climax of the London Lovecraft Festival, read by the amazing Jim Osman. Check out this fabulous review in Starburst magazine. My favourite bit: "Enthoven's theremin and clever use of echo and other effects created an atmosphere that grew from excited to perilous to surreal and back through terror to acceptance. The soundtrack was like being held in a warm hug by a cat that wants to simultaneously hug you and claw your face off."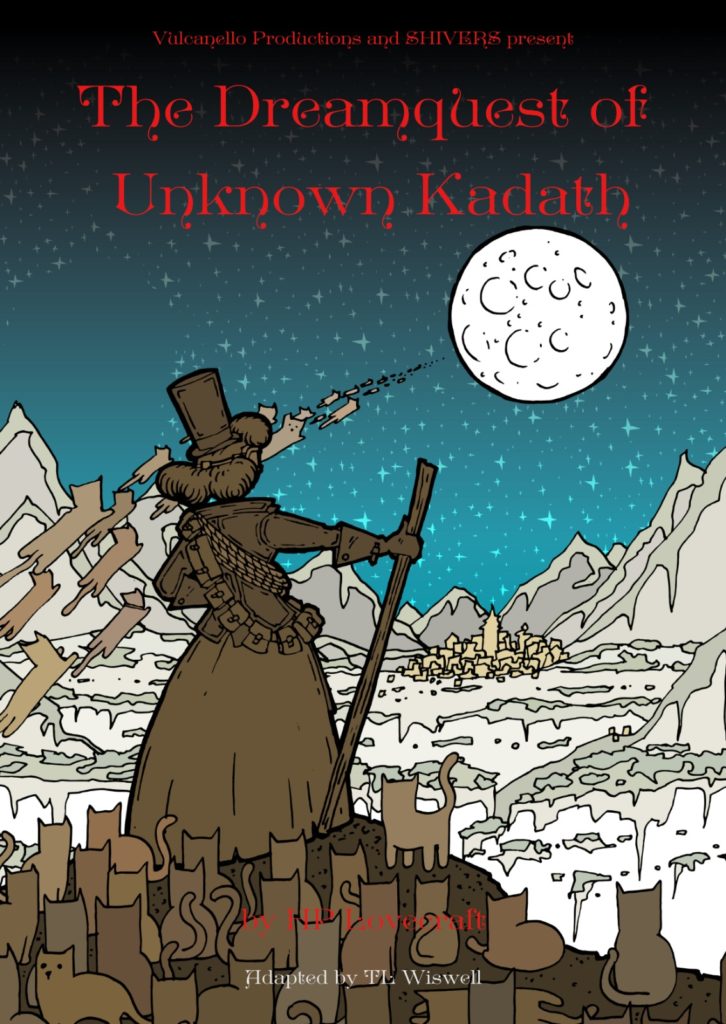 I was thrilled to play some lairy Beefheart-infused theremin on Winter's Child, a fantastic track on the storming new album from garage rock sensations The Beatpack, All Good Things (Turn to Dust) – available on Bandcamp here.
On Saturday 5th November 2022 I played a live improvised soundtrack for One Man Poe, a quadruple bill of Edgar Allan Poe's stories performed as part of Grimfest at The Old Red Lion by the astonishing Stephen Smith of Threedumb Theatre. For the finale, a puppetry version of The Raven, my other role when appropriate was to croak 'Nevermore' through a pitch-shifter. 😀
Single Serving is a short film written and directed by Chris Brosnahan for Sci-Fi-London's 48 Hour Film Challenge 2022. On that bracingly tight deadline I helped him shoot it and made the music and some other sounds too.
PAWSER is a trio I'm occasionally in with Andy Page (aka raxil4) and Robin the Fog (aka Howlround). Our set at Skronkfest 2022 is available on Bandcamp now.
Dog n Bone by Strange Mouth is a terrific track for which I was delighted to be asked to play some theremin. It was released on Bandcamp in April 2022 and now (June) there's an excellent video on YouTube (including a certain cameo 30secs in ;D).
I was thrilled when Martin Lau invited me to play a rare (for me) solo set at Ealing Extranormal, his excellent new night for audio-visual adventure, on 28th May 2022. Here's a brief extract.
In January 2022 I spent some unexpected time finally getting around to mixing my recordings of one of the finest bands I've had the honour to be in – THRANEEN, with Ark Potyka and Sabina Spagnoli. Nothing else I've done sounds quite like it, before or since: here we are on Bandcamp at last.
I can neither confirm nor deny that I'm one of the masked trio of cosmic weirdos known as GRIMMATES. Our – ahem! – I mean /their/ latest album, SPACE JAZZ, was released on 21st August 2021 and is available on Bandcamp now.
During lockdown I was the sound designer on a series of radio plays by Simon Josiffe: THE SPACE BUCCANEERS is a comedy set on a spaceship. The actors recorded their lines at home in isolation: my job was to stitch their performances together and create soundscapes for their adventures. The project was enormous fun and it's on Bandcamp now.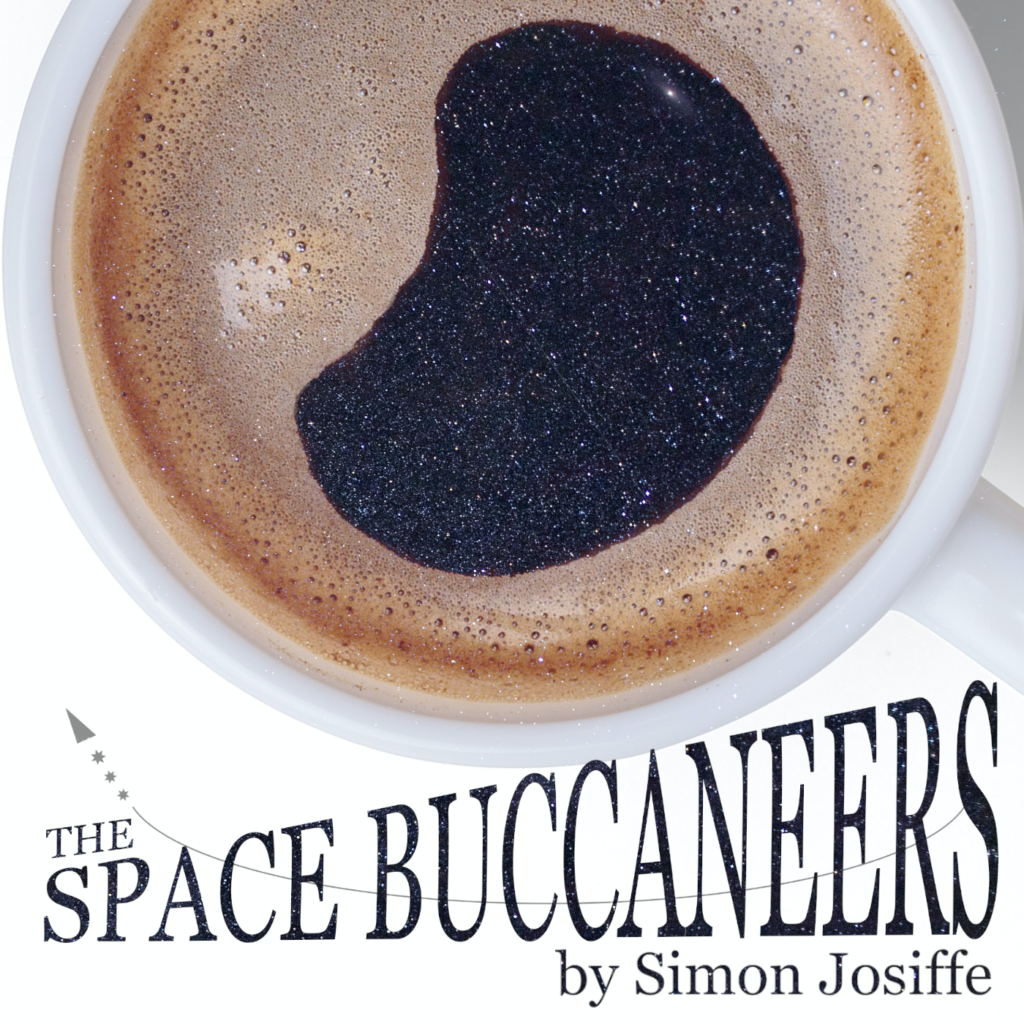 On Feb 19th 2020 I played at the Theremin Centenary Concert presented by Loudspeaker Orchestra at St Alfege Church, Greenwich. I was beyond honoured to have been invited to be part of the theremin ensemble that Lydia Kavina led to celebrate the one hundredth birthday of my favourite instrument!