I'm happy playing in a wide variety of contexts. I'm always up for exciting new opportunities whether solo, with bands and other ensembles or even (once, so far!) with a classical orchestra.
Single Serving is a short film written and directed by Chris Brosnahan for Sci-Fi-London's 48 Hour Film Challenge 2022. On that bracingly tight deadline I helped him shoot it and made the music and some other sounds too.
PAWSER is a new trio I'm in with Andy Page (aka raxil4) and Robin the Fog (aka Howlround). Our set at Skronkfest 2022 is available on Bandcamp now.
I have never been seen in the same room as othersam from occult anarchist anti-order The Invisible Salon – am I the same person? The Salon's latest albums, The Drawing of the Map and Mammon, are on Bandcamp now.
Dog n Bone by Strange Mouth is a terrific track for which I was delighted to be asked to play some theremin. It was released on Bandcamp in April 2022 and now (June) there's an excellent video on YouTube (including a certain cameo 30secs in ;D).
I was thrilled when Martin Lau invited me to play a rare (for me) solo set at Ealing Extranormal, his excellent new night for audio-visual adventure, on 28th May 2022. Here's a brief extract.
In January 2022 I spent some unexpected time finally getting around to mixing my recordings of one of the finest bands I've had the honour to be in – THRANEEN, with Ark Potyka and Sabina Spagnoli. Nothing else I've done sounds quite like it, before or since: here we are on Bandcamp at last.
I can neither confirm nor deny that I'm one of the masked trio of cosmic weirdos known as GRIMMATES. Our – ahem! – I mean /their/ latest album, SPACE JAZZ, was released on 21st August 2021 and is available on Bandcamp now.
I was the sound designer on a new series of radio plays by Simon Josiffe: THE SPACE BUCCANEERS is a comedy set on a spaceship. The actors recorded their lines at home in isolation: my job was to stitch their performances together and create soundscapes for their adventures. The project was enormous fun and it's on Bandcamp now.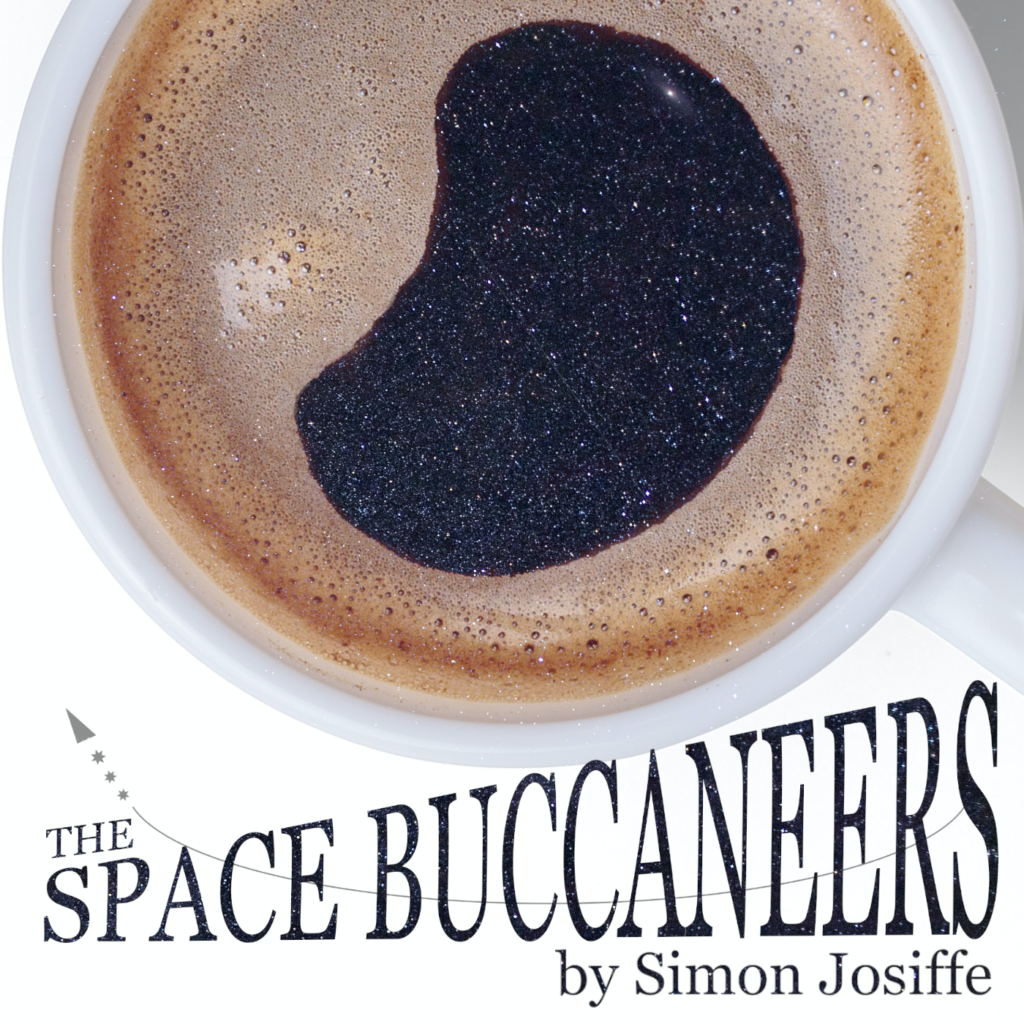 On Feb 19th 2020 I played at the Theremin Centenary Concert presented by Loudspeaker Orchestra at St Alfege Church, Greenwich. I was beyond honoured to have been invited to be part of the theremin ensemble that Lydia Kavina led to celebrate the one hundredth birthday of my favourite instrument!