I'm happy playing in a wide variety of contexts. I'm always up for exciting new opportunities whether solo, with bands and other ensembles or even (once, so far!) with a classical orchestra.
Dog n Bone by Strange Mouth is a terrific track for which I was thrilled to be asked to play some theremin. It was released on Bandcamp on 20th April 2022 – hear it here!
New River Studios 11/12/21 is a piece raxil4 and RobinTheFog performed at SKRONK #100. We'd planned it together as a trio set, sadly I was unable to perform in person as I was self-isolating – but Robin made me into a tape loop so I could take part that way instead! 😀 It's on Bandcamp now, with this gorgeous piece of art created during the performance by the amazing Gwendolyn Kassenaar…
On 12th September 2021 I played a set with Dave Fowler on drums, Phil Durrant on electric mandolin and Ed Shipsey on… everything else(!) for Chris Hill's Babble & Squeak 5 at Hundred Years Gallery. This pic is by Matt Atkins.
I can neither confirm nor deny that I'm one of the masked trio of cosmic weirdos known as GRIMMATES. Our – ahem! – I mean /their/ latest album, SPACE JAZZ, was released on 21st August 2021 and is available on Bandcamp now.
I was the sound designer on a new series of radio plays by Simon Josiffe: THE SPACE BUCCANEERS is a comedy set on a spaceship. The actors recorded their lines at home in isolation: my job was to stitch their performances together and create soundscapes for their adventures. The project was enormous fun and it's on Bandcamp now.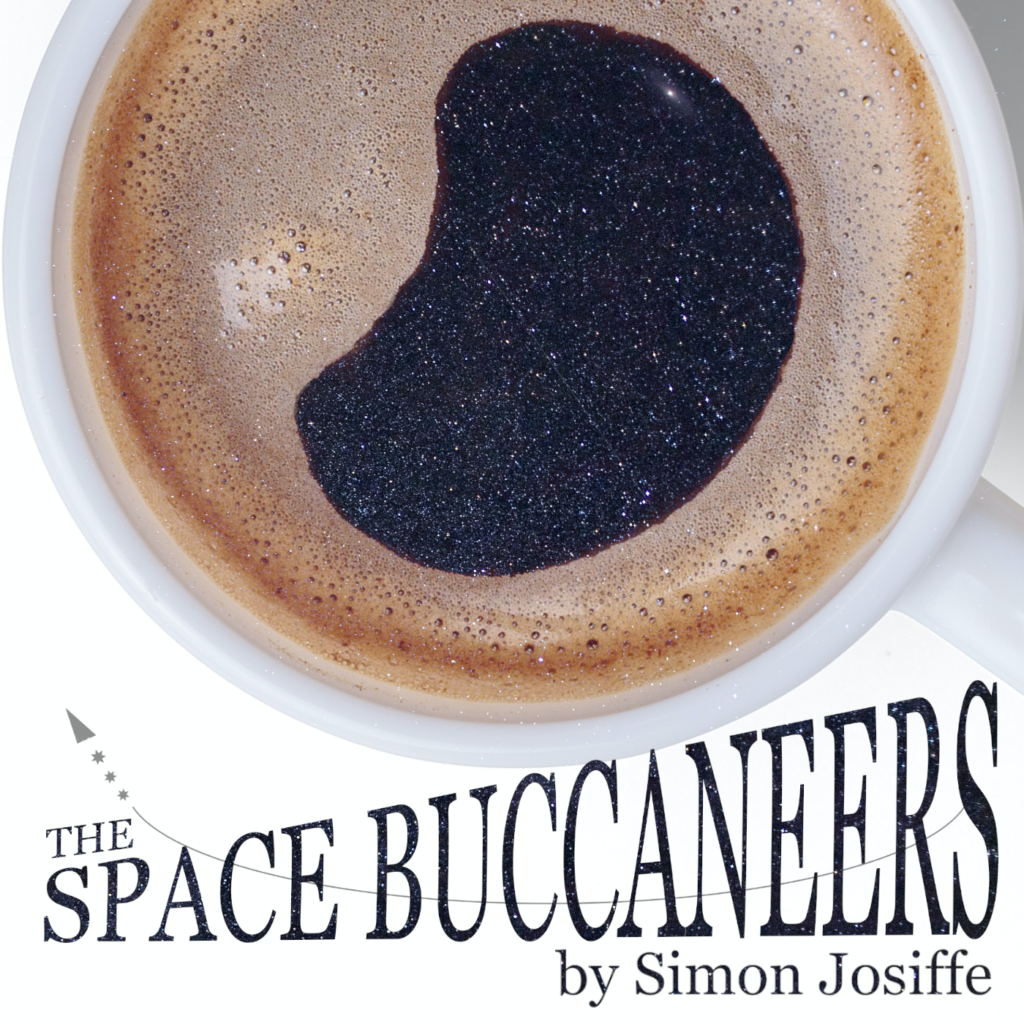 On Feb 19th 2020 I played at the Theremin Centenary Concert presented by Loudspeaker Orchestra at St Alfege Church, Greenwich. I was beyond honoured to have been invited to be part of the theremin ensemble that Lydia Kavina led to celebrate the one hundredth birthday of my favourite instrument!