I'm happy playing in a wide variety of contexts. I'm always up for exciting new opportunities whether solo, with bands and other ensembles or even (once, so far!) with a classical orchestra.
My most recent live solo set was at SKRONKTRONIC 28 at New River Studios on 14th Oct 2020. It was my first with my own visuals! Here's a short extract:
My first release on the brand new SINISTER MASTERPLAN Bandcamp page was a solo EP entitled OUIJADR. Listen here.
I was the sound designer on a new series of radio plays by Simon Josiffe: THE SPACE BUCCANEERS is a comedy set on a spaceship. The actors recorded their lines at home in isolation: my job was to stitch their performances together and create soundscapes for their adventures. The project was enormous fun and it's on Bandcamp now.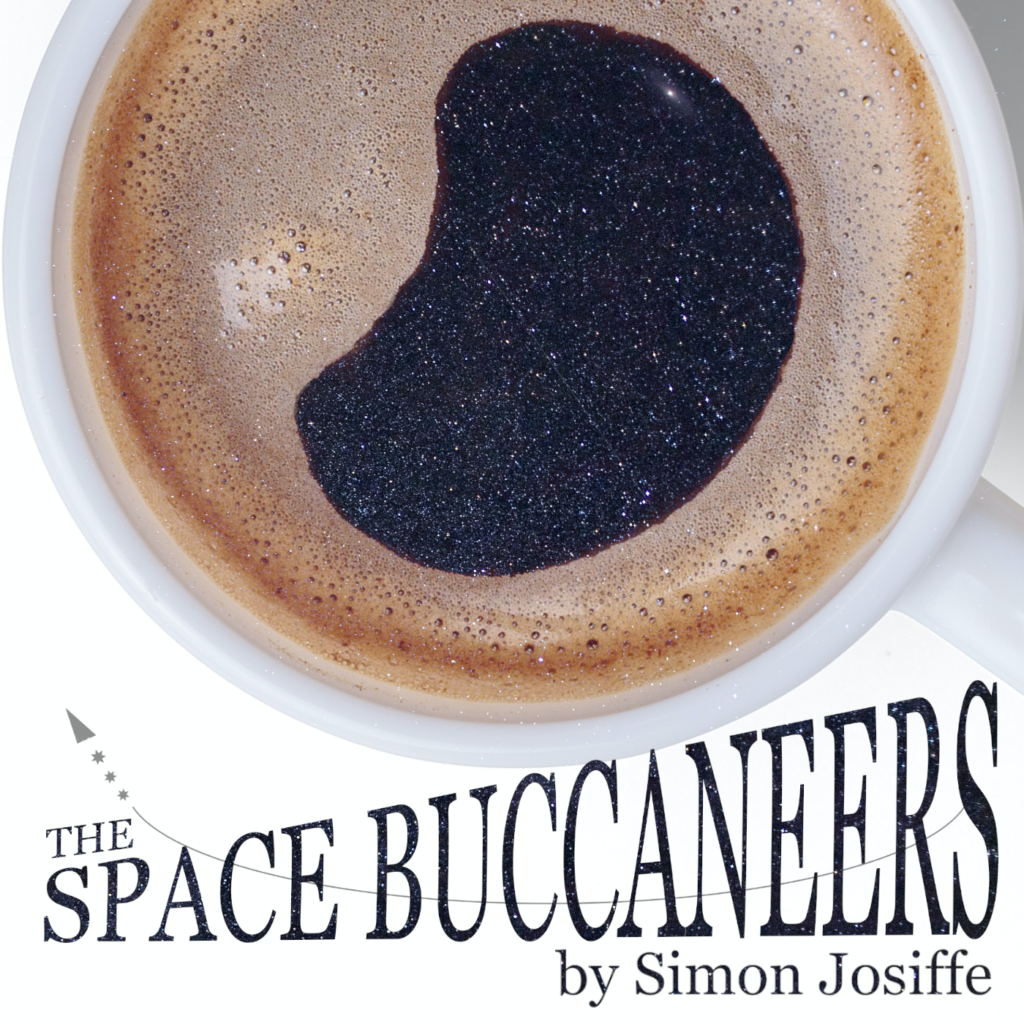 I was a proud member of Rick Jensen and Nuno Veiga's mighty drone project Cojones Spirituales. Here's our final recording made under lockdown: it's called To the Last Drop.
I'm in The Transpiring Band with Alain Man and Alistair Smith. We were formed by the amazing vocalist Jenni Roditi as a house band for her electrifying Voice Transpiring Sesssions. Here are some recordings from one of those.
On Feb 19th 2020 I played at the Theremin Centenary Concert presented by Loudspeaker Orchestra at St Alfege Church, Greenwich. I was beyond honoured to have been invited to be part of the theremin ensemble that Lydia Kavina led to celebrate the one hundredth birthday of my favourite instrument!
On 22nd August 2019 I accompanied a reading by Lucy Brady of Lucy's piece Digital Rendering of a House in Belarus as part of the spoken word and performance night New Gums at The Social. Here's a video:
I'm a sometime member of raxil4chestra, a group created by Andy Page. On 5th Feb 2019 at SKRONK at New River Studios our lineup consisted of myself on theremin, Jasmine Pender on cello, Emilie Newman on viola, Hywel Edwards on euphonium with Andy on sine waves: you can hear our full performance here. Andy, Emilie and I appeared again at Splitting The Atom XLV III experimental/free/noise all dayer at The Green Door Store in Brighton on June 2nd 2019: hear that here.
I've been performing in Angelo Russo's project Grimmates with Phillip Raymond Goodman – here's our EP, London System.
I've been a keen member of The Mopomoso Workshop Group. Here below is a pic by Matt Atkins of a performance with fellow MoWo alumnus Martin Vishnick in Babble and Squeak #3 at Hundred Years Gallery on Sunday 24th March 2019. Here's what we were playing. 😀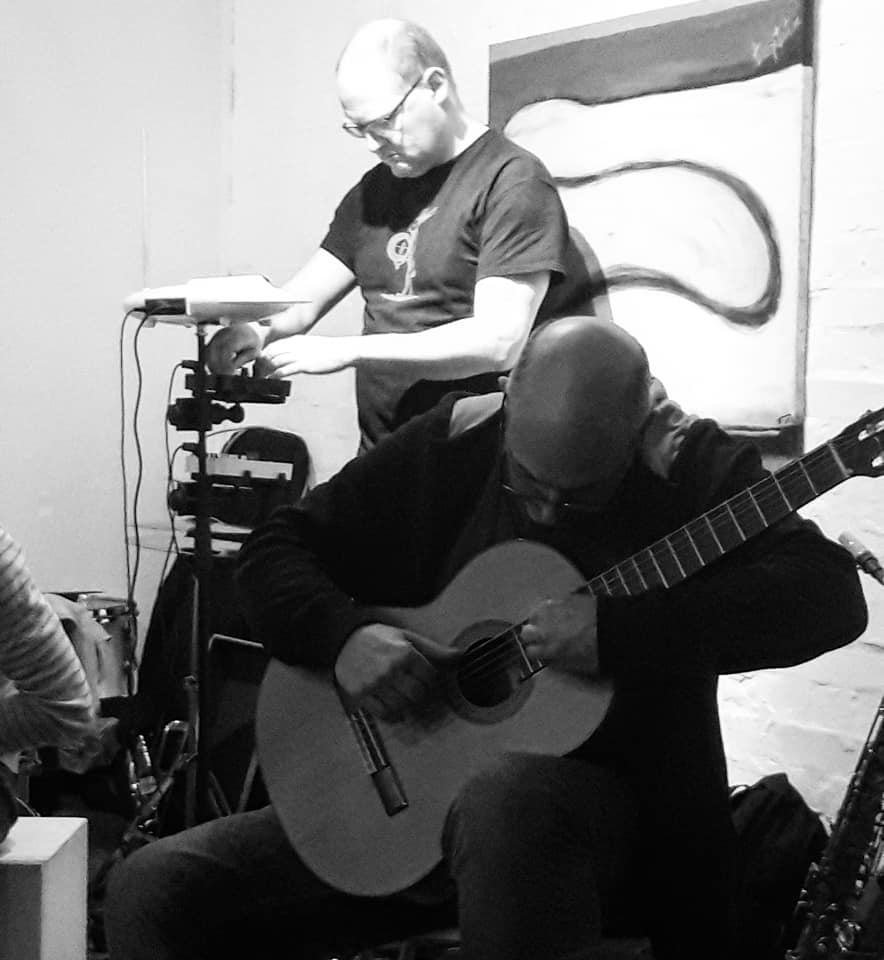 You can hear a selection of the projects I've been involved with on my Soundcloud page.