The STILL is co-created with Laura Sampson to test the possibilities of combining live sound with storytelling.
Featuring live art/animation by Andrea Aste (and accompanying live sounds by me) HIDE uses the classic folktale THE LIND WORM as a way for Laura to explore her heritage and identity. It's a truly wonderful and heartfelt piece of writing from Laura and the show is full of delightful interactions between her words and performance, my sound and Andrea's gorgeous visuals.
THE END AND OTHER BEGINNINGS is a gorgeous, haunting anthology show about finding light in the midst of darkness by award-winning storyteller Minnie Wilkinson. And it also features live sound accompaniment by me. ;D
Both THE END and HIDE were part of VAULT Festival 2023. And now I'm thrilled to announce that both shows will feature in Between Worlds – a fabulous festival of storytelling at Streatham Space Project this late May to early June! Get your tickets here!
On 15th October 2022 Laura and I teamed up (once again) with Polis Loizou and (performing the song that gave the show its name) Adrian Taylor for an hour of storytelling and live sound on the theme of mortality: THE OLD BLACK DOOR was performed at RADA Studios as part of this year's Bloomsbury Festival.
Our previous show with Polis, PORTENTS, was performed at Buxton Fringe on the 18th and 19th of July. It was nominated for two fringe awards and Buxton Fringe Reviews 2022 called the show "a marvellous spooky evening for the audience… fantastic soundscapes turn a great evening of storytelling into a must-see event."
On the 1st and 2nd of July at Livia Garcia's wonderful capsule media space Project DivFuse Laura and I performed a new performance piece we'd been invited to develop there especially. We used Marcel Schwob's classic weird tale The Talking Machine as a starting point to consider creation myths. We tried out some things that were new for us, including masks, costumes and visuals I'd created especially. It was a blast! We look forward to taking THE VOICE CREATES UNIVERSES further. :DD
Via Bandcamp Laura and I are proud to present Three-Crossing River (after YOKAI). It's a response in narrative and improvised soundscape (for the latter I teamed up with the amazing Stephan Barrett) to some of Helen Maurer and Angela Moore's photographed installations in the exhibition YOKAI for White Conduit Projects Gallery, London (Feb 2022). The artworks that inspired us are available to view at www.maurer-moore.com.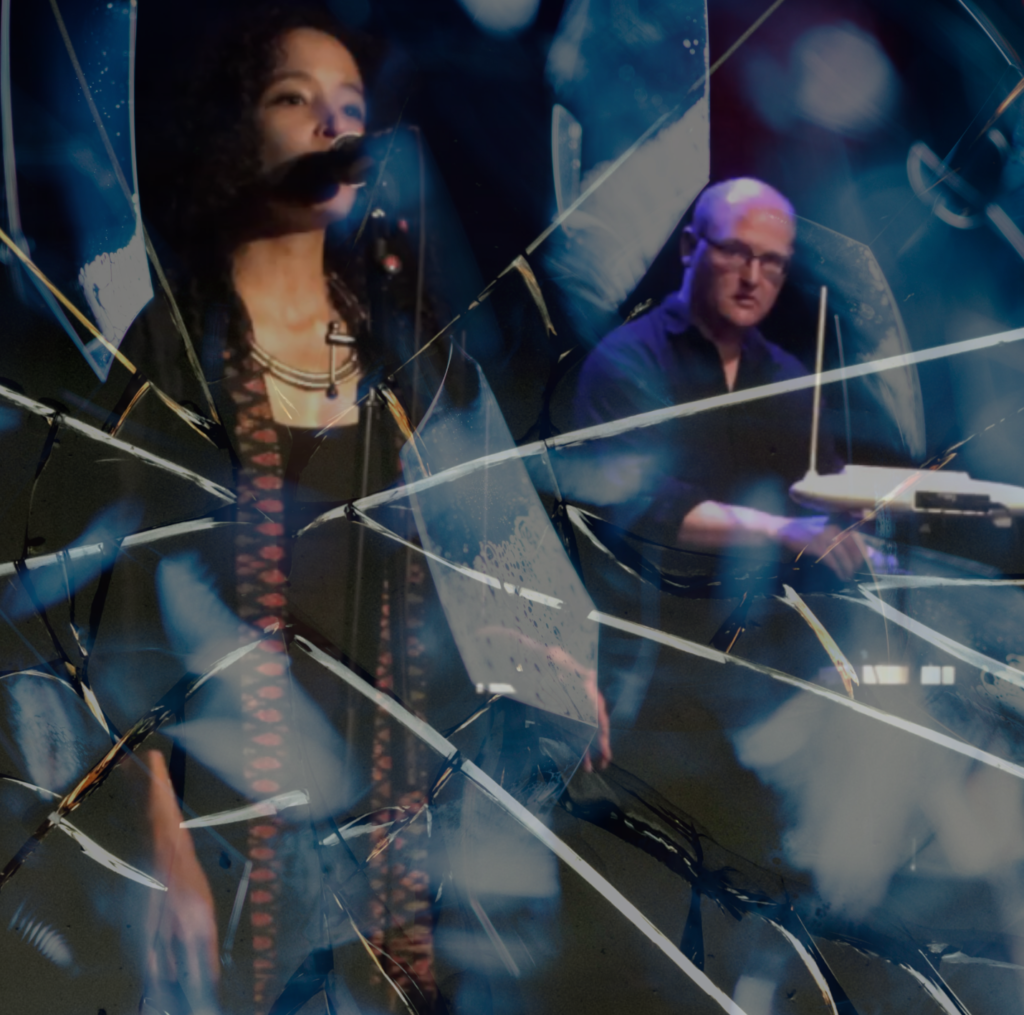 During lockdown Laura and I developed a show called THE NEW MIRROR based on Hans Christian Anderson's THE SNOW QUEEN. On 21st October 2020 we performed it at Holy Cross Church as part of that year's Bloomsbury Festival, who did a beautiful job of livestreaming it: you can watch a recording of the whole thing here.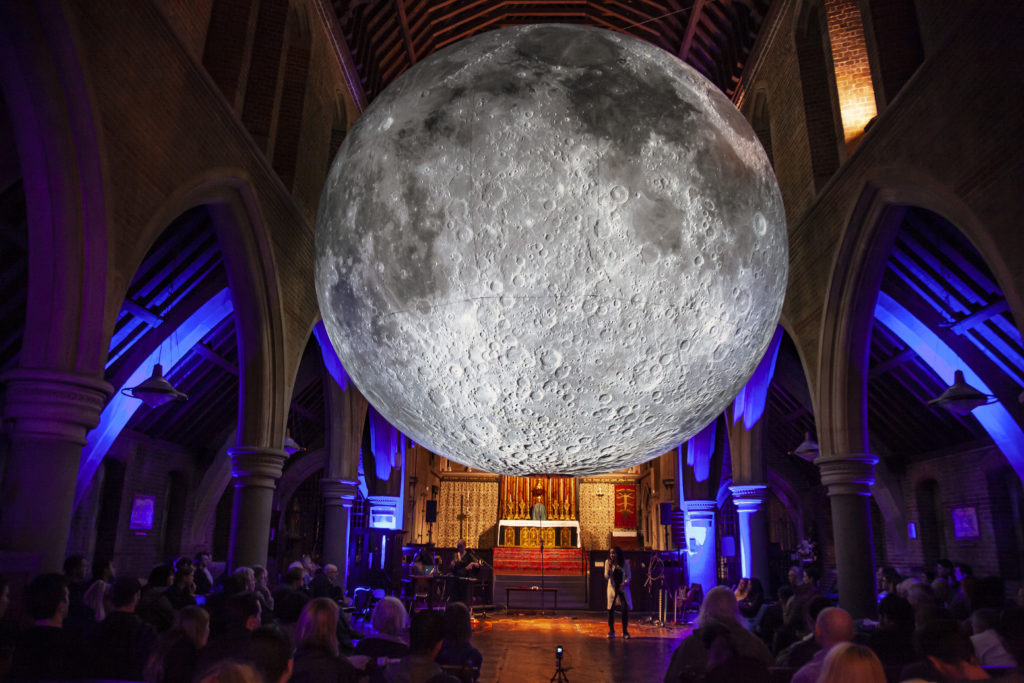 'Powerful storytelling and atmospheric soundscape' -Bloomsbury Festival audience for THE NEW MIRROR.
'Audience members find themselves chilled, entertained and disturbed all in the space of one intriguing evening.' –Buxton Fringe Spoken Word Reviews 2019 for our show there that year, IMPOSTORS.