The STILL is co-created with Laura Sampson to test the possibilities of combining live sound with storytelling.
Saturday 29th and Sunday 30th January: HIDE at VAULT Festival. Laura Sampson and I are excited / nervous / excited to announce that our brand new show featuring live art/animation by Andrea Aste has been given two slots at London's biggest fringe theatre festival! It's a major step for us and we hope you'll be there to cheer us on. Tickets now onsale here.
Meanwhile I'm thrilled to announce that at the second SINISTER CABARET on Saturday 27th November Laura and I will perform a special sneak preview from HIDE. Tickets to that here.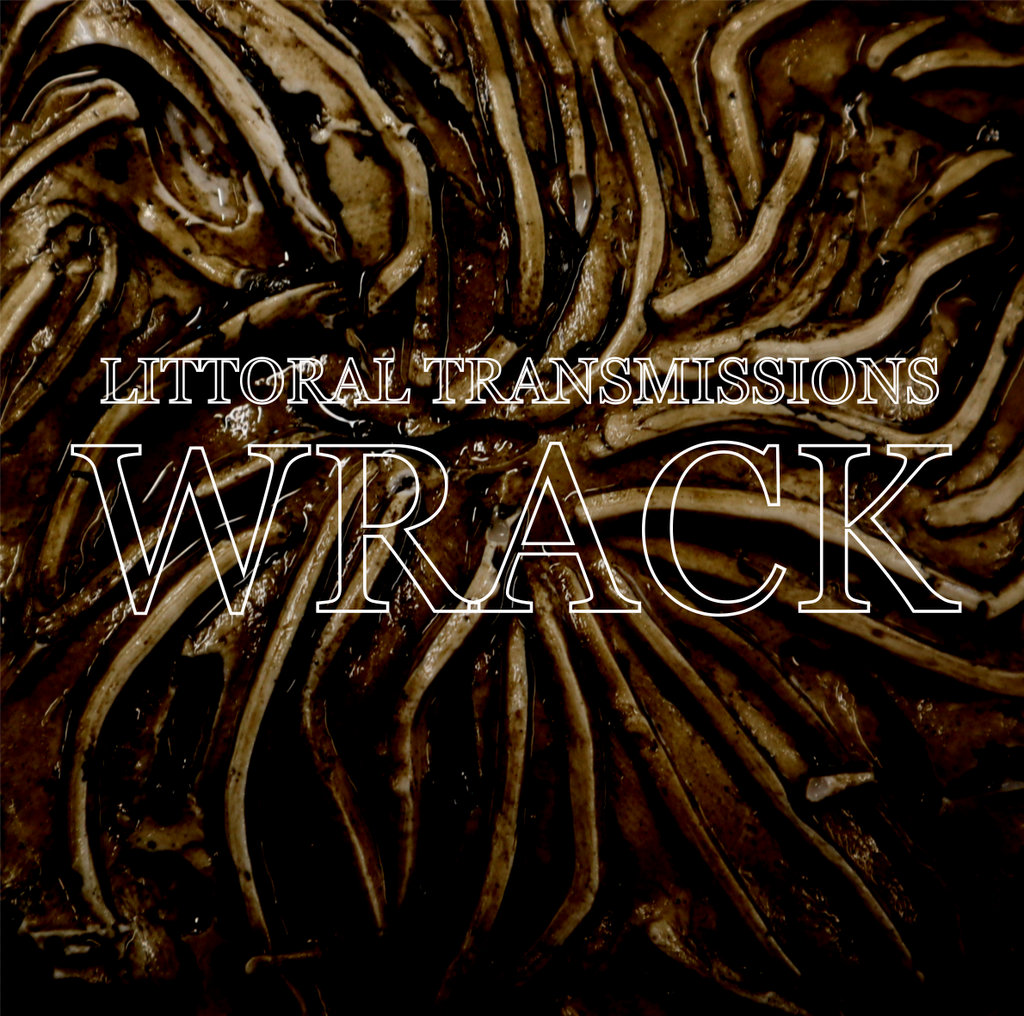 In September 2021 we were delighted to be invited by Stephan Barrett and Adam Kinsey to create a second sea-themed show with them for their Littoral Transmissions project: WRACK will be broadcast in February 2022 as part of the Scottish sound art festival Radiophrenia. Meanwhile our previous show with Stephan and Adam, THE DIVER, was broadcast on Threads Radio on 20th Feb 2021 and it's available on the Sinister Masterplan Bandcamp now.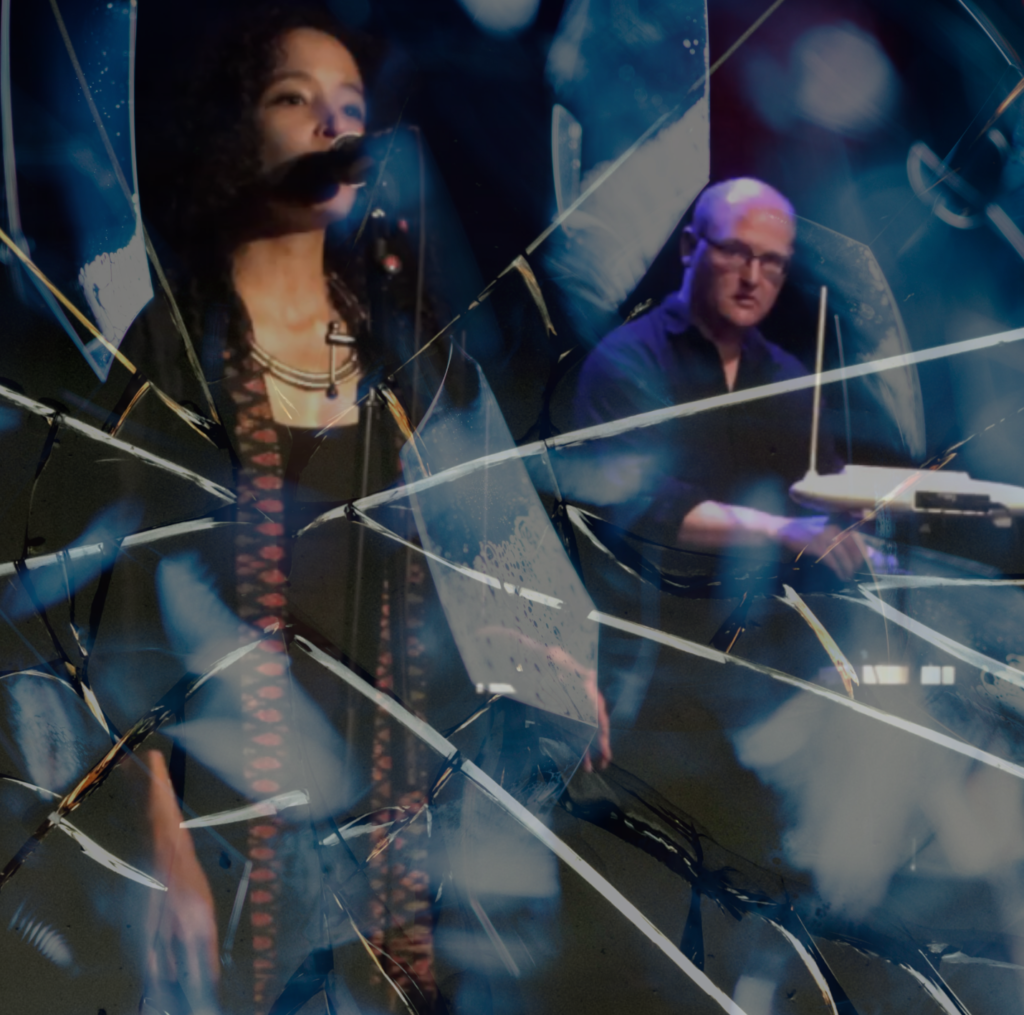 During lockdown Laura and I developed a show called THE NEW MIRROR based on Hans Christian Anderson's THE SNOW QUEEN. On 21st October 2020 we performed it at Holy Cross Church as part of that year's Bloomsbury Festival, who did a beautiful job of livestreaming it: you can watch a recording of the whole thing here.
Before the pandemic, our biggest project yet was this:
LUNAR DREAMS was a full evening of celestial-themed storytelling and sound as part of 2019's Bloomsbury Festival. Laura and I are teamed up with three of our favourite storytellers (Minnie Wilkinson, Jordan Campbell, Alys Torrance) and three of our favourite sound artists (Greta Pistaceci, Lou Barnell, Sylvia Hallett) in the beautiful Holy Cross Church in King's Cross, under Luke Jerram's astonishing installation Museum of the Moon. The show sold out its 120 capacity and made Time Out's Top Ten Best Things To Do in London that week.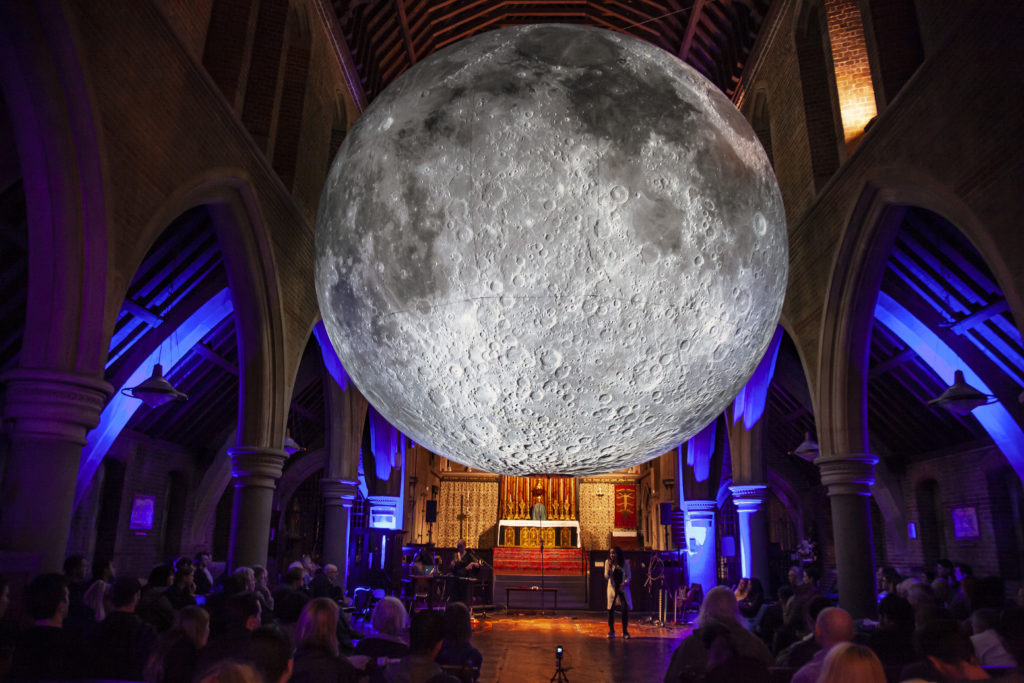 'Powerful storytelling and atmospheric soundscape' -Bloomsbury Festival audience for THE NEW MIRROR.
'Audience members find themselves chilled, entertained and disturbed all in the space of one intriguing evening.' –Buxton Fringe Spoken Word Reviews 2019 for our show there that year, IMPOSTORS.