The STILL is co-created with Laura Sampson to test the possibilities of combining live sound with storytelling.
Our most recent performance was a reimagining of a classic African folktale for which Laura and I were also accompanied by live illustration / animation by astounding artist Andrea Aste! This took place at AMP Studios on 30th August 2021 and was emormous fun. We look forward to future opportunities to welcome you to DEADTOWN.
In early 2021 we were delighted to be invited by Stephan Barrett and Adam Kinsey to create a brand new sea-themed show with them for their Littoral Transmissions project. THE DIVER was broadcast on Threads Radio on 20th Feb and it's now available on the Sinister Masterplan Bandcamp here.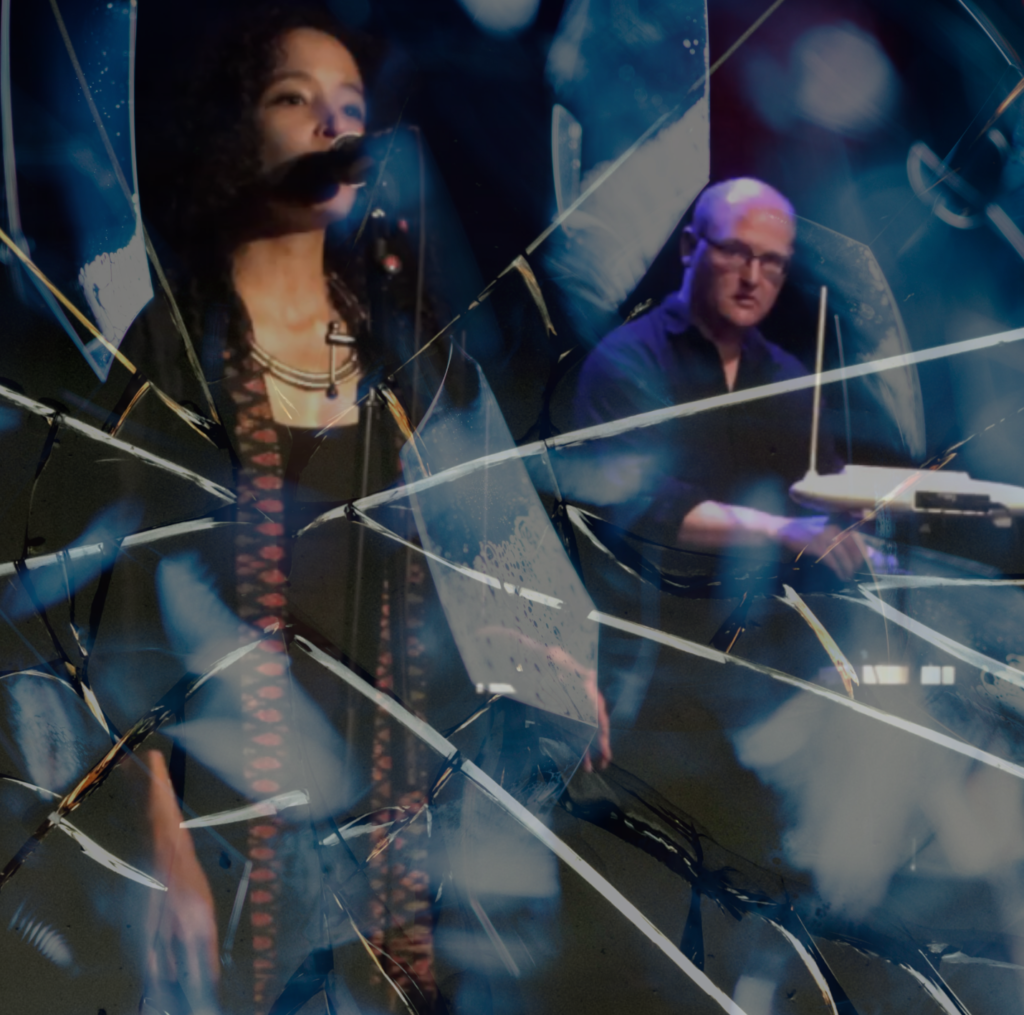 Another show developed during lockdown was THE NEW MIRROR, based on Hans Christian Anderson's THE SNOW QUEEN. On 21st October 2020 we performed the whole show live for the first time back (see below!) at Holy Cross Church as part of that year's Bloomsbury Festival.
CRUEL AND UNUSUAL is another new show we've made, with Laurence Ashcroft. It's about Dionysus / Bacchus. We were delighted to present our first performances of it at Etcetera Theatre as part of their Black Box Festival on Feb 7th and 9th 2020. We were all set to take it to Brighton Fringe next, but those plans are currently still on hold.
Before lockdown, our biggest project yet was this:
LUNAR DREAMS was a full evening of celestial-themed storytelling and sound as part of 2019's Bloomsbury Festival. Laura and I are teamed up with three of our favourite storytellers (Minnie Wilkinson, Jordan Campbell, Alys Torrance) and three of our favourite sound artists (Greta Pistaceci, Lou Barnell, Sylvia Hallett) in the beautiful Holy Cross Church in King's Cross, under Luke Jerram's astonishing installation Museum of the Moon. The show sold out its 120 capacity and made Time Out's Top Ten Best Things To Do in London that week.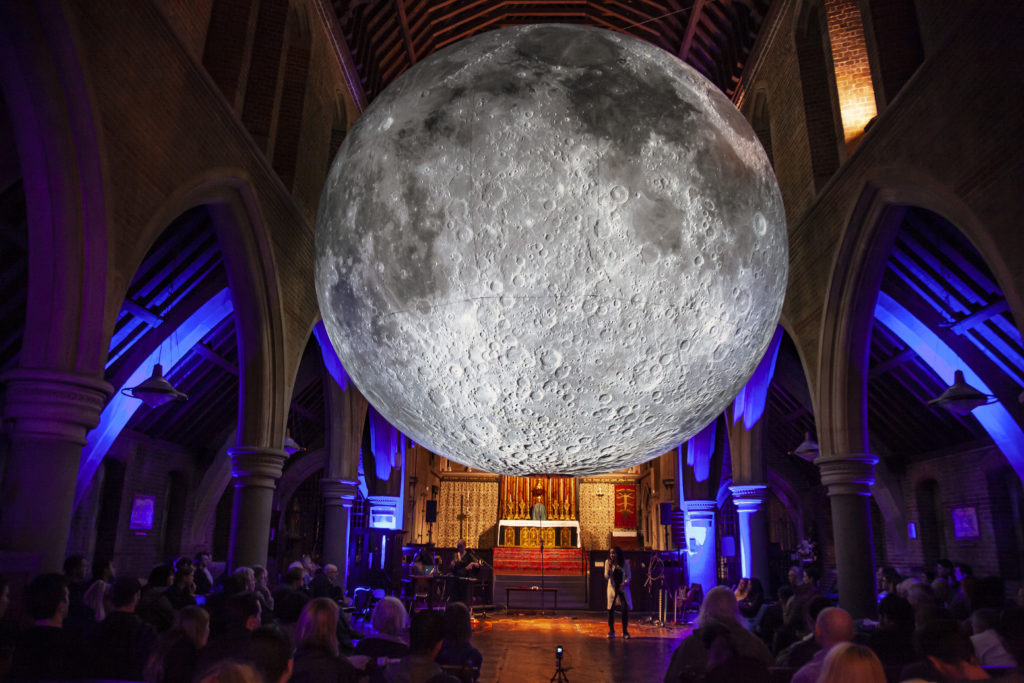 'Audience members find themselves chilled, entertained and disturbed all in the space of one intriguing evening.' –Buxton Fringe Spoken Word Reviews 2019 for our show IMPOSTORS.